Bloggers at LondonEdge February 2016
Our blogger interaction is essential for LondonEdge – we always keep up with the latest influencers and bloggers representing subculture, and add this to the traditional press we work with. Bloggers and social media influencers are as important as traditional press to fashion brands now – a topic we discussed at length during both our Bloggers Seminar and the Social Media Hacks Seminar.
For AW16 Yummy Gummy have delved into the glittery depths of kawaii pastel heaven and developed a glittery latex line. At LondonEdge Blogger Kayla Hadlington fell head over heels for the look, and posted this blog about Yummy Gummy. Wearing a pink glitter circle dress and toting a cute as pie latex teddy, Kayla did a mini shoot at the Tradeshow on Sunday 7th.
This season we had an awesome turn out during our bloggers seminar – a rainbow on influential bloggers, writers and models!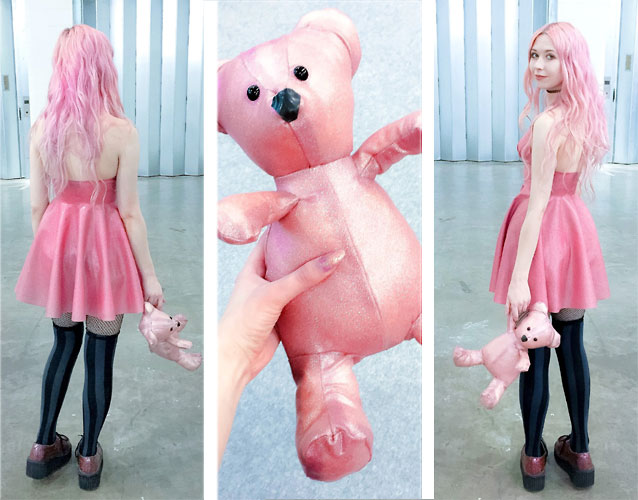 If you are a blogger who would like to attend the show next season, please get in touch!