"Too Fast is a clothing co. intent on making a statement without losing its soul."
Too Fast is an independent clothing company with its finger on the alternative pulse. Through their 3 brands, too Fast, Rat Baby and Banjo and Cake, they cater to a staggering amount of genres and subcultures, always keeping true to that DIY rock and roll aesthetic. The love and passion behind their design process is unmistakable, and we love their mantras - "Wanna Fit In? Shop Elsewhere."
The Too Fast team tell us that it all started out in that all too familiar punk rock way, "as a DIY operation in a small, unheated basement". Due to their cult status and devoted following, the brand have grown and grown, and now hold 3 brands. This success must be partly due to the fact that they have stayed true to their roots – indeed as the team say, they wear the clothes they make and stay involved in the scene, "because we wear everything we design, you can rely on us to provide styles in step with the scene, subculture, and underground we all love so much."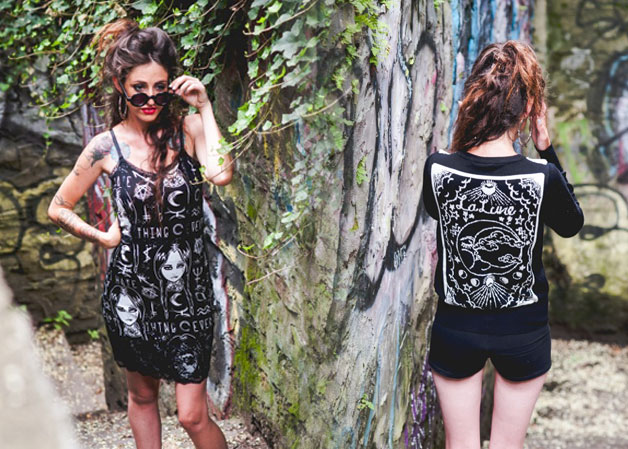 For Spring 16 the Too Fast collection promises to be filled with skulls, bones, cult horror and day of the dead looks - still genuinely shocking; putting real punk back in fashion.
The Rat Baby collection is headed in a more celestial direction - filled with mystifying oracles, cosmic moons, and devilish designs. On the flip side, Banjo & Cake for SS16 features thoise traditional pin-up emblems of roses, anchors and swallows - focused on the retro and pinup style but with a more grown up edge.
Visit their stand at LondonEdge in a few weeks - stand VG25 – and check out more on the Too Fast website.