With lines blurred between music, fashion and the subcultures they create, the lifestyle fashion landscape is shifting. With this is mind, LondonEdge has been fully reloaded and charged.
A new perspective has been defined by The New Alternative: a new era of subcultures, fashion trends and emerging markets, all forged in the fires of the underground and cultivated on the blogs and social networks of the world wide web.
Knowledge is power, and as generation after generation is raised online, a new breed of tastemakers, creatives and youths are making their own rules.
LondonEdge has an all encompassing feel designed to represent each and every brand & designer that exhibits with us. Our aesthetic defines LondonEdge as a versatile platform where exhibitors and their collections speak for themselves.
As underground & lifestyle fashion dominate once again, LondonEdge is the only global showcase for a new influx of amazing cutting-edge businesses - there's no better place to bring them all together than the most diverse and creative fashion trade show in the world.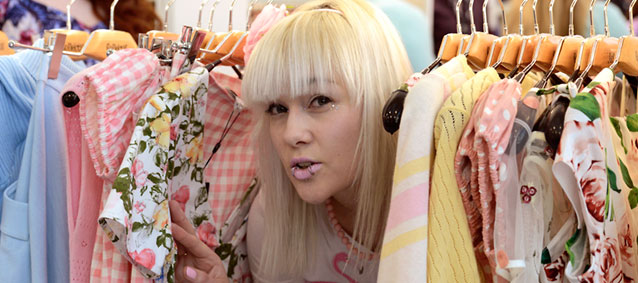 NEXT SHOW DATES & VENUES
2nd - 3rd September 2018
Business Design Centre, Upper Street, London, N1 0QH
Opening Times: Sun: 10am - 6.00pm
Mon: 10am - 5.00pm
PLEASE NOTE
If you are interested in expressing an interest in either LondonedgeNOW, LondonEdge Berlin or LondonEdge USA please contact me at carole.hunter@londonedge.com.
CUTTING EDGE
INDEPENDENT
FASHION LABELS
STEVE EDWARDS - TUK
"We opened up new punters & connected with old."
NICKI ASHER - ONE DIRECTION
"The LondonEdge September 16 show was fantastic as always! It's a great way for us to meet our customers' face-to-face, show off our new collection and spend some time with key influencers and press."
JINA HAN - UNIQUE VINTAGE
"This is definitely a profitable trade show for us to participate in, and we are excitedly looking forward to continuing our partnership with London Edge!"
SEE YOU AT THE NEXT SHOWS
Launched at the turn of the millennium, London Edge is one of the longest serving fashion trade shows on the circuit. Dedicated to it's core market of creative & lifestyle orientated brands and apparel, the show is unlike any other in the world. Representing everyone from fresh young designers to established global brands, our community comes together with a common goal: to showcase the most exciting, edgy, ready to wear fashions on the planet.

The New Alternative
Renowned for bucking the trends, LondonEdge continues to be an order-writing show giving brands and designers a platform to showcase their wares to the people that matter. With a unique collection of exhibitors that evolves every season, LondonEdge lures buyers from all corners of the globe and is gaining momentum as it enters it's 17th year by embracing the next era of lifestyle led fashion: The New Alternative.
The 2014 BerlinEdge showcased over 50 collections at the lavish Adagio venue during Germany's Berlin's Fashion Week, and welcomed businesses from 16 different countries through it's doors. Although just a glimmer of the main LondonEdge events in London, BerlinEdge was every bit the success we hoped.

35 key exhibitors took a leap of faith across the channel to take part in our very first European satellite show and enjoyed a hugely positive experience from start to finish. Our intention was to attract buyers who'd never visited us in London and, in doing so, deliver entirely new business to our exhibiting contingent. Not only did we almost double the expected attendance but, of the buyers who attended, approximately 75% do not visit us in London. We're delighted to say that the 2014 Berlin mission was accomplished and we're looking forward to Berlin again in 2016 and, thereafter, every other July.
LONDONEDGE - SEPTEMBER 2018
Opening Dates, Times & Venue:
2nd - 3rd September 2018 Business Design Centre, Upper Street, London, N1 0QH

Sunday 2nd- 10am - 6pm
Monday 3rd- 10am - 5pm
Entry to the show is FREE OF CHARGE to all TRADE BUYERS REGISTERED FOR THIS SHOW. Visitors who have not pre-registered for the show will be charged £10. VIP & Lifetime VIP passes are allocated to selected retailers and allow the holder an extra special show bag. Please ask your suppliers to nominate you as a VIP.
NB: LondonEdge is a Trade Only Show. As a business to business exhibition, with the exception of named guests, members of the public are not admitted.
LONDONEDGE UK. 2-3 SEPTEMBER 2018
Business Design Centre, Upper Street, London, N1 0QH