VISITING
February 2017 Opening Times:
Sunday 12th 9.30am - 6.30pm
Monday 13th 9am - 5pm
LondonEdge introduces international buyers to a diverse & extensive selection of creative fashion collections including mens & women's clothing, footwear, jewellery, bags, hosiery, giftware & accessories. 100's of collections with attitude & edge are presented to 1,000's of global visitors over 3 days and this represents the only showcase anywhere in the world catering to this innovative genre of cutting edge, daring & progressive designers.

Most collections are available both short and forward order so buyers can chose from fast response collections alongside next season pieces. The companies involved in LondonEdge are the arbiters of fashion - they are industry tastemakers who will mould fashions future landscape. This is the key industry event that retailers in the sub & youth culture fashion market, should take the time to visit. It's a must.
WHY VISIT LONDONEDGE?
Source new generation designers and get them onboard ahead of your competition.
​
Experience first hand new collections from your established suppliers.Enjoy activities such as the fashion show, feature lounges, complimentary hairstyling, the show party, free gifts etc.
​
Choose from the largest and most diverse range of established sub-culture collections and emerging cutting-edge designers anywhere in the world.

​

Network, connect and mingle with industry colleagues.

Soak up the trends and cultures that will inform your buying each season.
The London Borough of Islington is a bustling hub of bars, restaurants, theatres, shopping & nightlife. A key destination for antique lovers and those seeking culture alike, it's the home of LondonEdge favourite venue, the historic & beautiful Business Design Centre.
We love bringing the show to Islington because it's at the heart of everything. Just a short ride from all of the key London districts including Camden, Shoreditch and Soho, the area reflects everything creative. Just like Londonedge!
Not only this but it's easy to reach and travel to by underground, bus or car and there are countless options to eat, drink and sleep right on the doorstep of the show.
We're delighted to be returning to the Business Design Centre again in February and September 2017.
INTERNATIONAL
EXHIBITORS
FASHION & CULTURE
THE RAGGED PRIEST
The Ragged Priest are a firm favourite of ours – each season presenting a collection strewn with sequins and faux fur, ripped denim and oversized fits, and always screaming cool. The Ragged Priest are consistently contemporary and we love their injection of colour and fun, perfect for our inner extrovert.
YRU
YRU are true trendsetters, hell-bent on designing the coolest kicks around. The LA fashion rebels are inspired by freedom and individuality and believe the bigger the platform the better, and we are hooked on their show-stopping shoes.
IRON FIST
Iron Fist Clothing is an iconic brand in the alternative sector, well known for their sky-high heels in draw-dropping colours, and show-stopping apparel. Iron Fist is not for the faint hearted, at once sugary sweet, yet dark and desirable. We love the stamp of attitude they leave on LondonEdge.
LONDONEDGE - A MUST VISIT EVENT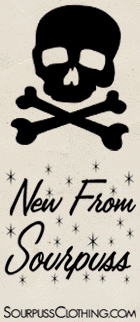 LONDON LINKS
* LondonEdge, February 2017
BUSINESS DESIGN CENTRE, UPPER STREET, LONDON, N1 0QH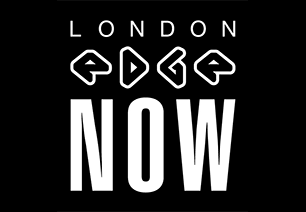 BUY FASTER. SELL MORE.
A brand new dedicated digital platform connecting lifestyle fashion buyers directly in touch with lifestyle fashion suppliers.
New site coming soon. Register for information at www.londonedgeNOW.com
12th - 13th FEBRUARY 2017
Business Design Centre, Upper Street, London, N1 0QH