LONDONEDGE NEWBIES SPAN CLOTHING AND ACCESSORIES MARKET

A flock of new exhibitors will be seen at Londonedge and Londoncentral in February hailing from both the UK and overseas. New products will span clothing, jewellery, accessories and giftware with steampunk and tattoo-inspired designs growing in popularity.

 

Birmingham-based jewellery and accessories company Bow and Crossbones are now in their second year of trade and Londonedge will be their first trade show.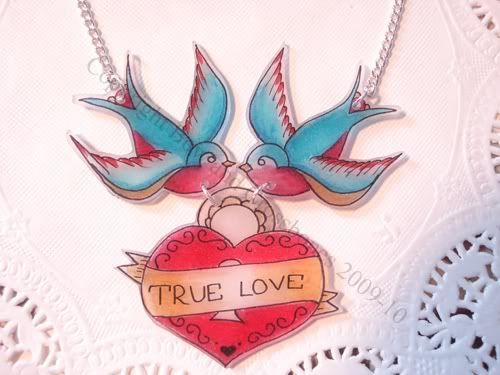 Designer and manufacturer Camilla Huggins said: "I started making pieces for myself but soon realised there was a market for my designs. At the show I'll be looking for independent boutiques who are looking for unique products." Her vintage and kitsch jewellery is inspired by horror, tattoos, rockabilly and steampunk. Visit www.bowandcrossbones.com to see more.
Dracula Clothing – aristocrat and goth clothing, made in asia, primarily womenswear including blouses, tops, dresses, coats and skirts. Styles include corsets, kimonos, PVC dresses and raincoats www.draculaclothing.com
Rawkahula are a brand new Londonedge exhibitor hailing from Belgium. Launched in 2009 by a former band merchandise designer, Rawkahula is heavily influenced by rock and roll, cars, punk and girls! The philosophy of the brand is affordable fashion that doesn't compromise on quality and all products are hand printed and produced locally. Rawkahula also believe that rock and roll tees shouldn't only be black and have introduced olive green, brick red, denim blue, mustard and more to their range. See their full range at www.rawkahula.com.
Alexander Tasou is the designer behind Hi Tek Designs and started creating accessories back in the 80s. Industrial design and surrealism have always been hugely important concepts within his collection of sunglasses, hats, masks, belts, watches, clocks and bags.
Alexander's designs have been used by the film industry (Judge Dredd / Demolition Man) and his accessories and custom-produced leather and metal outfits have been worn by celebrities including Michael Jackson, Take That, Natalie Cole and Anita Baker.
At Londonedge in February Alexander will launch a brand new line of feminine tailored clothing with a gothic twist as well as exhibiting gothic and steampunk sunglasses and watches, industrial steampunk bags, clubwear and dancewear. Visit www.alexanderhitek.com to see more.
The next Londonedge and Londoncentral will take place from 7-9th February 2010 at Olympia 2, London, W14. For further information please contact +44 (0) 1162 898 249 or info@londonedge.com. Visit www.londonedge.com.