EXCITING NEW SIGN-UPS FOR SEPTEMBER TRADE SHOWS

LondonEdge and LondonCentral are set to enjoy a third season at the Olympia National Hall in September with a strong mix of long-term exhibitors and some exciting new brands.

From British soil, the independent punk label Charles of London will debut at LondonEdge in September. Expect tops, jackets and dresses for women with studs and iconic imagery plus menswear and accessories. Visit www.charlesoflondon.com to see their designs.
With a nod to all things ancient in their designs, You're History's range of t-shirts features historical heroes (and villains) and visions of death and mysticism. Based in Hampshire, the label will bring their latest line to LondonEdge for the first time in September. Visit www.weareallhistory.com.
Joining LondonEdge for the first time from Puerto Rico is Mementum Mori who will bring a great range of dresses, men's shirts, baby clothing and more, adorned with horror-inspired prints and latin American tattoo art.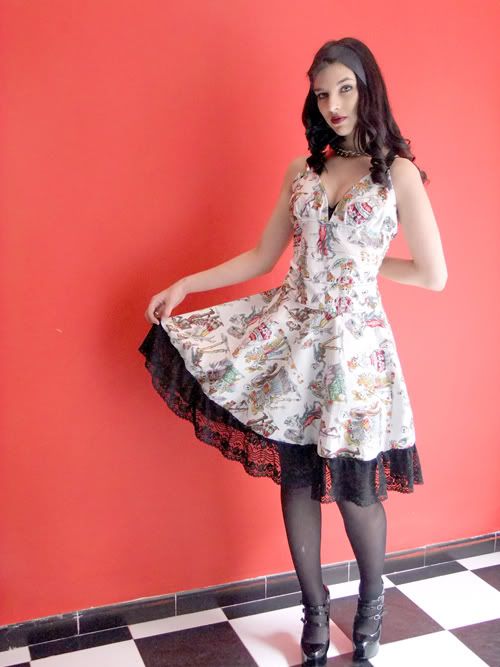 German exhibitor Longtime Gothic will debut at LondonEdge in September, showing a range of bags and shirts featuring gothic illustrations. Their stand will feature three brands including Longtime Gothic, Creepy Creatures and Violet. See more at www.longtime-gothic.de.
Flying in from Long Beach, California is Leatherette Heart with 'rock 'n' roll clothes for rock 'n' roll people'. Designer Liz Abbott will be exhibiting a broad range of womenswear including corsets, jumpsuits, dresses and jackets alongside fun hair accessories featuring toy cars, fake food and mini birds! Colours include fuschia, steel and black plus hand silkscreened graphic prints with fabrics such as waffle twill, stretch denim and silver lurex. Eclectic, fun and fierce!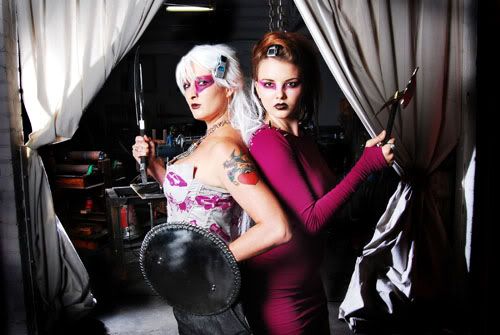 Also hailing from the USA is RockLove from Staten Island who will bring their handmade silver jewellery to the show in September. From chess-piece necklaces to nautical keychains, this jewellery is fun, quirky and alternative – right up our street!
The next LondonEdge, LondonCentral and new skatewear show The Ledge takes place from 4th-6th September 2011 at Olympia National Hall, London, W14. For further information please contact +44 (0) 1162 898 249 or info@londonedge.com. Visit www.londonedge.com.