the ultimate creative & commercial fashion trade show
Las Vegas Edge was buzzing and a great success for all who attended, with high orders reported.
Get involved with the worlds' only exclusive lifestyle & youth-culture fashion trade show.​
LondonEdge is a must-visit event. Find out why 20,000+ buyers from over 60 countries travel to visit this show..
Taking place over 2 days, LondonEdge is packed with dynamic catwalk shows & unforgettable entertainment!.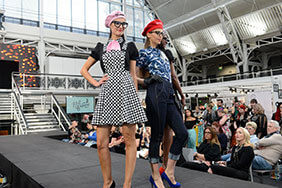 AUTHENTIC
LIFESTYLE
FASHION
TRADE SHOWs
London 16 - 17 february 2020
Las vegas 6 - 7 february 2020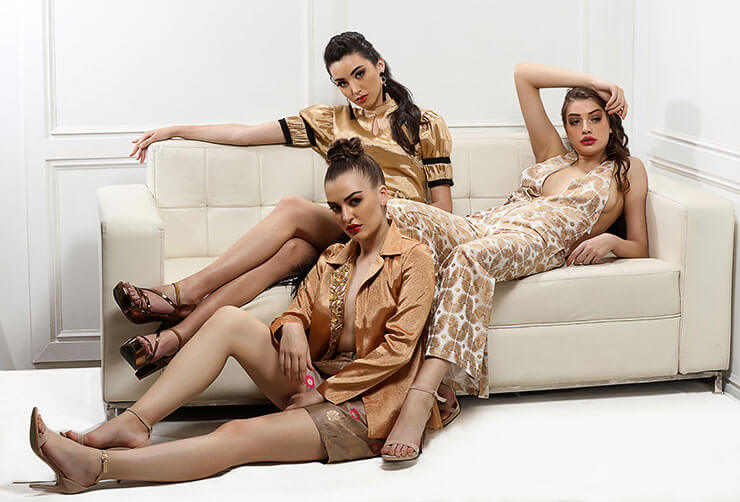 Nesavaali – Positive Fashion"a game changer in a sustainable way!
Nesavaali – Positive Fashion - "a game changer in a sustainable way! Once in a while a fashion brand comes along, which not only oozes style and serious fashion kudos, but also has a concept that goes beyond 'just' being a clothing business. Nesavaali, a new independent label launched for SS'19, is one such brand. A social enterprise and innovative fashion label fused into one, Nesavaali (pronounced 'neh-se-waa-lee') is the brainchild of London Based fashion designer and entrepreneur Shangami S. Muthumani, who set out to honour and promote traditional Indian weaving communities and support the highly skilled artisans who still hand weave the most beautiful silks and fabrics in the ancient traditions of their ancestors, but often face poverty, hardship and an increasingly uncertain future for them and their trade.
Banana Moon - Rocking the Hardcore Since 1978
Banana Moon is a concept store founded in 1978. From the very beginning Banana Moon set itself the goal of keeping its' customers up-to-date with all of the news on the international streetwear scene. Their special attention has always been given to the hardcore, rock and punk world that is so very present in their store with brands such as Naked Wolfe, Buffalo London and New Rock which was discovered & ordered during the LondonEdge event in London, UK. Over the last 4 years, LondonEdge has now become an essential show for Banana Moon to visit because it perfectly embodies two values that Banana Moon 1978 has always believed: 1) The power of networking and 2) The necessity for market research. Banana Moon say: "Our concept store is one of the reference points in all of southern Italy as far as news is concerned and we are proud to define ourselves as the only store that supports and spreads the hardcore world. A special thanks goes to the Italian model and influencer Ludovica Melisurgo (@_la_lou) who is wearing the New Rock Softy Safari in the photograph. Special thanks also to Asap Showroom based in Milan and New Rock Italy." Visit their instagram and facebook pages for all the latest photos and news.
Ice Nine Dressing - Nottinghams' Lace Market For 40 Years and CountingCelebrating 40 years of business, Ice Nine is Nottingham's premier independent store. Situated in the historic Lace Market area they sell everything from unique silver jewellery, body jewellery, alternative clothing, smoking paraphernalia, giftware and much, much more. Longstanding and enthusiastic supporters at LondonEdge, we asked the team to give us an insight into what they get out of the show. "The Edge is great for meeting up with our existing suppliers and discovering new and exciting products (as well as having a good time!). Our favourite thing about the LondonEdge show is the diverse and unique selection of suppliers and goods not to mention the great atmosphere." If you'd like to keep up to date with Ice Nine news and products, visit their active facebook page
gallery
experience londonedge on instagram