the ultimate creative & commercial fashion trade show
LondonEdge Las Vegas was buzzing and a great success for all who attended, with high orders reported.
Be part of the planets only exclusive sub-culture and youth-culture fashion trade show.​
LondonEdge is a must visit event. Find out why buyers from all over the world consistently return year after year.
Spread across two days, LondonEdge has a loaded schedule of cat-walk shows and entertainment.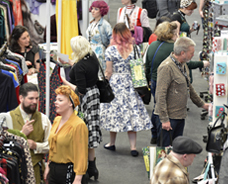 AUTHENTIC
LIFESTYLE
FASHION
TRADE SHOWs
London 27 - 28 january 2019
Las vegas 5 - 6 february 2019
LondonEdge welcomes London Beauty Artists With just shy of two weeks to go until we open the doors to our SS19 London edition at the Business Design Centre, Islington, we're thrilled to reveal our collaboration with London Beauty Artists who will be styling the LondonEdge catwalk alongside Production Elements this season. London Beauty Artists are an agency of Makeup, Hair, Beauty and Nail specialists operating across the UK. Recently partnering with ITV's This Morning and the Stylist Live with makeup giants Max Factor, we can't wait to see the looks they create for LondonEdge. With a wealth of experience, industry knowledge, and diverse networks to create bespoke services for the world's leading beauty and fashion companies, the LondonEdge X London Beauty Artists collaboration is definitely a meeting of the creative minds. Make sure you catch their work on our catwalk stage on both days of the show. 27TH & 28TH JANUARY 2019, BUSINESS DESIGN CENTRE, ISLINGTON, LONDON, N1. UK​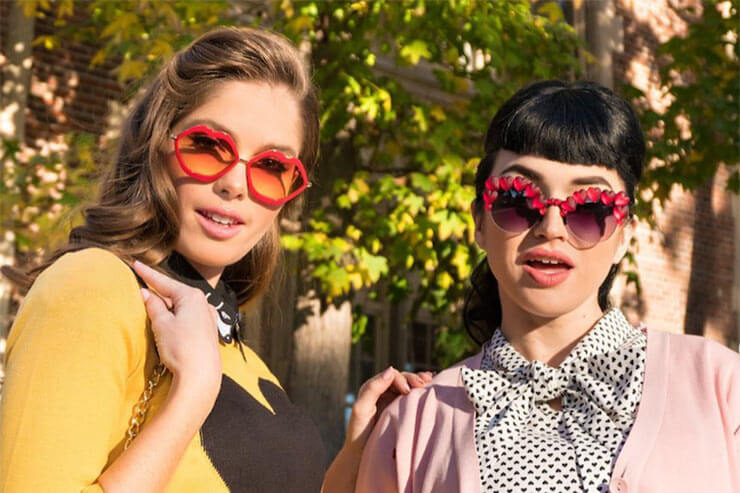 The Story of One Girls' Love of Vintage ClothingUniqueVintage.com is here to serve like-minded retro and vintage-inspired fashion fiends. But this haven of retro delights didn't spring up overnight...Founder Katie Echeverry would spend her weekdays working as a pharmaceutical sales rep and her weekends trawling flea markets looking for vintage dresses to post on her online shop just for fun. Since true vintage items are not an easy find, on a whim Katie created some vintage-inspired dresses and before she could say retro-tastic. While her store, Unique Vintage, carries many fabulous retro designers, Katie had her own retro-inspired vision, this was the conception of the Unique Vintage brand. Including everything from gorgeous floral chiffon gowns straight out of "Mad Men" garden parties to retro Hollywood starlet inspired swimsuits to black wiggle dresses with applique details that Audrey Hepburn herself would fawn over.From pin up styles, vintage 1920s reproduction fashions, and stunning retro swimsuits, unique Vintage have got every vintage taste covered! If you're looking for reproduction vintage pushing the barriers and introducing new licenced products, including the likes of Harry Potter and Barbie, Unique Vintage is for you. You can look forward to entering into this vintage paradise at Stand M181 at LondonEdge 27th & 28th January 2019, Business Design Centre, London, N1. UK.​
THE STYLE OF VINTAGE HEELS WITH THE COMFORT OF FLATS The shoe made with vintage lovers and modern women in mind.Australian brand Charlie Stone creates vintage style footwear, instilling the timeless elegance of the 1930-50's era in uniquely comfortable designs made for everyday wear. As a vintage fashion enthusiast, owner Samantha Capello struggled to find high quality and elegant footwear that could be worn for endless hours every day. A huge fan of swing dancing, she wanted the perfect footwear to work all day and dance all night. Tired of compromising with chunky oxfords and flats shoes that had very little character, she created Charlie Stone. Her mission was simple, to make shoes that looked like her favourite heels on the surface that were blissful to wear. Inspired by the elegance of Italian fashion and culture, Charlie Stone shoes are designed to have a timeless and versatile look to match both vintage and modern wear. With elegance as the keynote of every design, each shoe has a unique hidden mini wedge that elevates the heel ever so slightly to reduce shock impact on the knees and feet. While most Charlie Stone Shoes are handmade with leather, Charlie Stone will launch a new line of non-leather designs at LondonEdge 2019 to cater for the popular vegan market. Along with the original best sellers, Samantha will also unveil a new line of European-inspired vintage style handbags and a limited-edition black label collection for us. And the name, 'Charlie Stone'? It was born from Samantha's misinterpretation of her partnersaying 'Charleston' (the 1920's jazz dance) in his Italian accent. True story! Enjoy this stylish yet comfortable phenomenon at Stand VG39 at LondonEdge 27th & 28th January 2019, Business Design Centre, London, N1. UK.​
gallery
experience londonedge on instagram