the ultimate creative & commercial fashion trade show
Las Vegas Edge was buzzing and a great success for all who attended, with high orders reported.
Get involved with the worlds' only exclusive lifestyle & youth-culture fashion trade show.​
LondonEdge is a must-visit event. Find out why 20,000+ buyers from over 60 countries travel to visit this show..
Taking place over 2 days, LondonEdge is packed with dynamic catwalk shows & unforgettable entertainment!.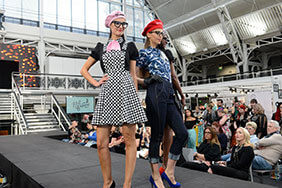 AUTHENTIC
LIFESTYLE
FASHION
TRADE SHOWs
Londonedge: 6 - 7 FEBRUARY 2022
vegas edge: 15 - 16 FEBRUARY 2022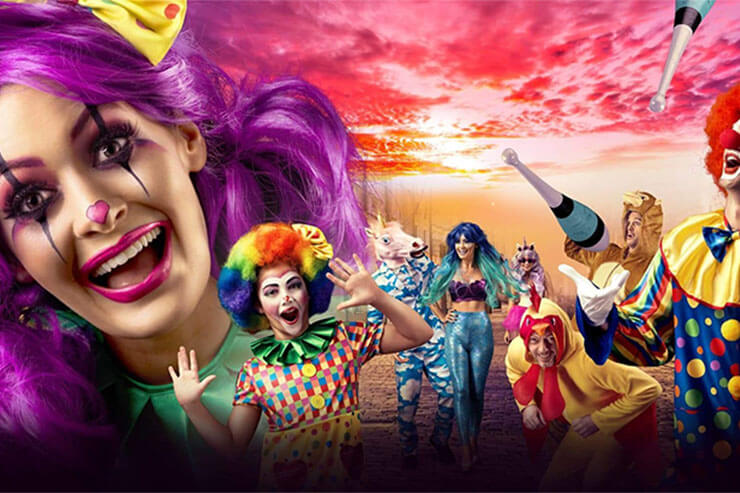 HOT OFF THE PRESS: LondonEdge is pleased to welcome Smiffy's to both the London and Las Vegas shows! Founded in 1894, Smiffys is a family-owned, global organisation with over a century of heritage in fancy dress. The brand will be joining TeamEdge on both sides of the Atlantic with top brands Manic Panic and Fever Wigs. No strangers to the Edge shows, Manic Panic is the go-to alternative and lifestyle fashion hair colour. Providing a cruelty-free range of colour care, semi-permanent and permanent colours in rainbow bright shade, you can guarantee the sales will be rolling in. Created in NYC by Debbie Harry's backing singers Tish and Snooky, the brand has become iconic in the alternative fashion sphere. For those looking for a less permanent makeover, Fever Wigs are a staple. A touch of instant glamour, wearers can get fun and flirty with a pink coloured wig or indulge their inner style vixen with auburn or blonde. Available in a variety of lengths and styles to choose from. With a heat resistance up to 120°C The Fever Collection fashion wig range can styled with tongs or straighteners and even hand washed to re-create a new look again and again.Want to know more? Head to see Smiffy's at our Vegas and London shows. These guys are going to be hot property for SS20. ​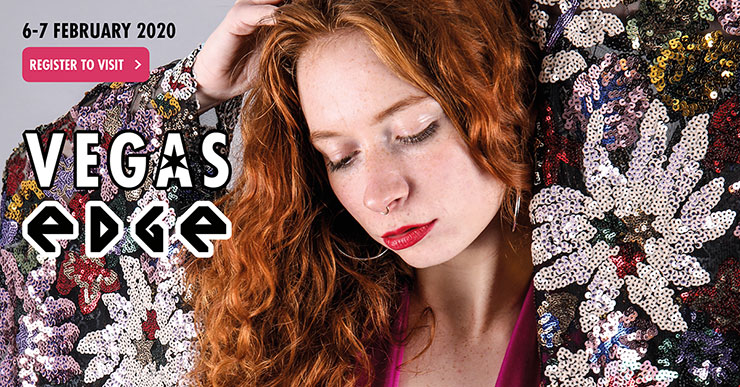 VegasEdge#4 is now (almost) a SELL OUT!​
With Christmas and the new year feeling like an almost distant memory, VegasEdge SS20 is now over 89% full, according to show organisers."A new year means it's time to look forward to a fresh year with new opportunities and VegasEdge is a great place to start," said Carole Hunter, Managing Director. "Don't leave it too late though, as we're now almost wall bound. "The first & only specialist creative culture and lifestyle fashion platform on both sides of the Atlantic will be taking place from 6th-7th February 2020 in Las Vegas' Alexis Park Resort and Hotel. This will be shortly followed by LondonEdge at the Business Design Centre in Islington from 16th-17th February 2020. Both shows are the first port of call for retailers and buyers seeking innovative and eclectic collections in the fashion industry. This season sees the return of many favourite brands including Ellie's Shoes, J. Valentine, Kreepsville 666, Retrolicious, Sourpuss, Tatyanna Boutique, Black Craft Cult, Bettie Page and The Pretty Cult. TeamEdge is also excited to welcome new and returning companies next year including the mighty Hell Bunny, Aanimal, Get Crooked, Bglttz, Flashback & Freedom and UK favourites, Love Her Madly. "One thing is certain," continued Carole, "even whilst the world faces challenges, lifestyle fashion is an evergreen industry. Consumers will always be looking for ways to express & recreate themselves through fashion, make-up & accessories. The styles may not look the same season on season as cultures, movements and lifestyles shift, but this dedicated platform is one which keeps the fires of fashion creativity, freedom and unity burning strong. Our brands are not only inspired but inspiring with many now looking for ways to produce their goods ethically and sustainably. Nothing beats seeing new products first-hand, discussing discounts and negotiating opportunities face-to-face with your business partners, customers and suppliers. Edge is an order writing show. We know how to do business." Buyers can register online at the LondonEdge website whilst companies interested in exhibiting can contact Hayley@londonedge.com or call +44 (0) 116 279 5179. The next LondonEdge UK will run 16th & 17th February 2020 at The Business Design Centre, Islington London N1 with VegasEdge running shortly before on 6th & 7th February 2020 at the Alexis Park Resort & Convention Center, Las Vegas. For more press information please contact: Emma Waterfield at EW Creative on 07709 487844 or email emma@londonedge.com.
Seamstress of Bloomsbury: A Brand with Real History The story began in London in 1939 and England is on the brink of World War II. A young apprentice with little education shows a talent beyond her years. It turned out that she was naturally gifted and as she honed her skills as a seamstress, her future was written before her. As time went by she went on to sew beautiful dresses for the aristocratic families who inhabited the mansions around Bloomsbury Square. As she sewed those stunning frocks, she dreamt about having a sewing room of her own one day. She also dreamt that she'd meet a soldier, marry, have a family of her own & create beautiful clothes for them too. Unfortunately, her dreams never became a reality. Even so, because her skills and talents were famous and admired by many, her work was sought by many aristocratic families and royalty from around the world. Today, a brand has been created in her name by those who have known and worked with the great Miss Lilian Wells. Honouring the tradition of her skill, Seamstress of Bloomsbury was created to revive her original 1940's patterns and designs to share with the world. This season reinvents feminine styles of classic polka dots and rouge noir styles in a way that only the seamstress herself would know how. LondonEdge Stand Number: M233
gallery
experience londonedge on instagram
IMPORTANT ANNOUNCEMENT
LONDON & LAS VEGAS FEBRUARY 2022
We have VERY EXCITING NEWS! This is all you need to know.
We're Back!!! Wir sind zurück!!! Vi er tilbage!!! Estamos de vuelta!!! Vi är tillbaka!!! Siamo tornati!!! We zijn terug!!! Olemme tulleet takaisin!!! Nous sommes de retour!!! Vi er tilbake!!! Wróciliśmy!!! Jsme zpět!!! Estamos de volta!!! My vernulis'!!! Visszatértünk!!! Við erum komin aftur !!! Smo nazaj !!! My povernulysya!!! Watashitachiha kaette kimashita! ! ! Vratili smo se!!! Epistrépsame!!!