promote your brand
sell to the most important fashion stores
For 20 years LondonEdge has been synonymous with creative, lifestyle & commercial fashion. Utilise these platforms to promote your brand & benefit from the rich history & from associating with this cornerstone of the lifestyle fashion markets.
A booth at London or Las Vegas in February, August & September will give you direct access to 10's of 1,000's of international retailers sourcing products for their independent shop, department store, multiple group or e-shop.
a global event
londonedge means global business
A fundamentally international event, these recent attendance show stats will illustrate why LondonEdge really does means business. 61% UK retailers with 39% travelling from overseas and retailers from an average of 30 countries attend. Exhibitors from 15 countries attended, the top 12 countries were Germany, Belgium, France, Spain, Netherlands, Switzerland, Italy, Ireland, Norway, Sweden, Denmark, Austria.
.
EXPERIENCE londonedge
get involved
The only international showcase for short-order, creative & independent brands, LondonEdge offers the biggest single gathering of taste-maker, nu-alternative, lifestyle & youth-market brands anywhere the planet. Menswear, womenswear, footwear, accessories & giftware self-expression is encouraged allowing designers to showcase in all their glory.
success speaks for itself
reliable rate of returns
Proof positive that returns easily outweigh investment is the fact that over 75% of our exhibitors rebook their stands season on season. With exhibitors travelling from all over the world, 70% of attendance ONLY visiting LondonEdge and buyers from over 30 countries this really is the only one-stop authentic, sales platform to sell to your relevant buyers.
why exhibit at londonedge?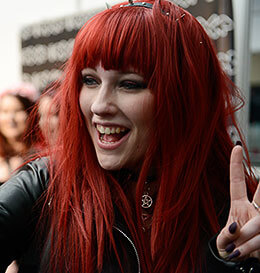 A creative gathering of 250+ lifestyle collections from all round the globe, this fashion trade show returns season after season​
Read the latest news about LondonEdge and hot topics from within the fashion industry​ and social media influencers.
Information on public transport options to the Business Design Centre in London's fashionable, cafe-culture capital, Islington.​
Get onboard with the planets' only youth and sub-culture lifestyle fashion trade events, LondonEdge.​

London: 6 - 7 February 2022
Business Design Centre, Gallery Hall, Atrium & Studio