what exhibitors say
The first Las Vegas Edge Show was a great success If you missed the show, then you also missed out the excitement and excellent sales figures. We are sure the quotes and show images below will inspire you to register for the next Las Vegas Fashion Trade Show..
"Vegas was tremendous, SO much better than I anticipated! It was a small event and wasn't sure what to expect with it being the first one but it was amazing! Despite there being a small number of buyers, they were serious. I am thrilled! The whole experience was so surreal and left me with electric butterflies in my chest."
"Finally going to Vegas and owning an edgy footwear company is worth it again. It's been years since I have been able to say this! Thanks to LondonEdge we have a great platform to show our line again and plan our future biz."
"The show was great! The vibe was awesome and the LE team is super cool. I am very confident that it will build over time, and will become better and stronger. I will be exhibiting at the next one for sure, count me in."
"Great show. We were busy and took bigger orders from our existing customers which was great - and gained several new customers. So we are happy. It was great that organisers provided food & refreshments - this made things much easier for us."
"Wow, I can't really think of any improvements. I'd like for every trade show to be that smooth. The energy was amazing and our orders were very decent for a first show, especially with how small our booth was. I'm interested to know what your plans will be for 2019."
​
"We have been very happy with the buyer turnout & are looking forward to London."
"Between 9am & 2pm on day one alone, we took 30 orders! I'm very pleased!"
​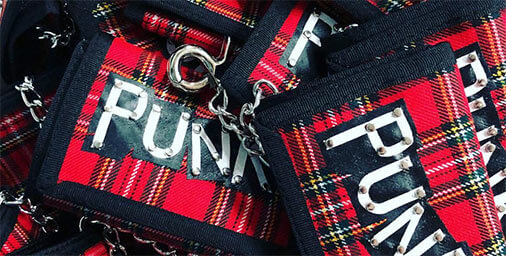 "We're really pleased with the whole show, took orders and had a great time. We will certainly be back."
​
why exhibit at londonedge?
Discover why exhibitng at LondonEdge Fashion Trade Shows is a business opportunity not to be missed.
Get onboard with the planets' only youth and sub-culture lifestyle fashion trade events, LondonEdge.​
Find out why retailers, buyers and e-tailers from all over the world consistently return season after season.​​
Keep up to date with news from Londonedge, LondonNOW and Londonedge Las Vegas, our exhibitors and Media Partners.​
Register for your visitor e-tickets and to receive regular information about Londonedge products and events.​
february & august 2021 - Las Vegas, USA