londonedge now
the digital platform for alternative & lifestyle fashion
LondonedgeNOW is the digital incarnation of the firmly established LondonEdge brand. Launched at the millennium, LondonEdge is THE permanent fixture on the international alternative and lifestyle fashion calendar. We've recognised that, whilst trade shows are still a vital part of today's marketing mix, a higher percentage of sourcing and buying is done online between shows.
Consequently, using the internationally familiar Londonedge brand name, LondonedgeNOW provides buyers & suppliers with a purpose built digital showroom from which to showcase or source collections.
business buyers
Buyers in every time zone will have constant access to the most up-to-date contemporary alternative, lifestyle, pop-culture
& sub-culture wholesale collections through LondonedgeNOW.
Pop-up traders on this multi-brand wholesale platform will
update their pop-up stores with new products and bring buyers instantly in touch with new stock.

This is a free service to buyers worldwide.
​
improved sales
Through LondonedgeNOW designers & suppliers are constantly connected with 1,000's of potential international buyers.
As a multi-brand wholesale website benefitting from LondonEdge's 20 year international presence in the market,
LondonedgeNOW has significant pulling power from day one.

Pop-up stores are free of charge to exhibitors at the LondonEdge event and are £100 per month (min. 6 months) to
non-exhibiting businesses.
still got questions?
If you need any further details regarding exhibiting, visiting, general information or questions. We'll be happy to help.
EXPERIENCE londonedge
see the show
The biggest collection of lifestyle fashion & taste-maker brands across womenswear, menswear, accessories and footwear.
Offering a versatile, yet commercial platform for exhibitors to showcase in all their glory, there are no restrictions to self-expression at this show … not forgetting the legendary after show party too!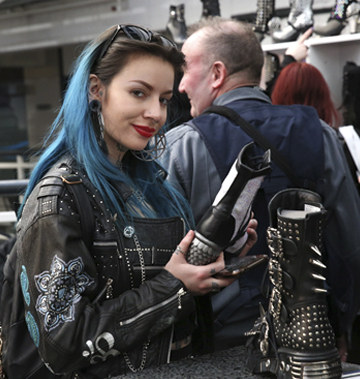 Capture a new untapped market in the States. Ran concurrently with other fashion trade events, there will be 1,000's of buyers in town!​
Don't miss out on reading our blog, full of the latest news from LondonEdge and across the lifestyle fashion industry.​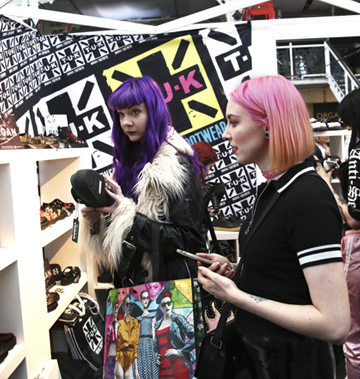 Information on public transport options to the Business Design Centre in London's fashionable, cafe-culture capital, Islington.​​​
Las Vegas Edge will be packed with mouth-watering, short-order fashion collections from all over the world.​ Don't miss out!​

London: February & september 2021
Business Design Centre, London, N1