Extreme Largeness have exhibited at LondonEdge FOR-E-VA! If you don't already know they're a Manchester based jewellery & accessories company who have been doing their thing for 10+ years. They design, source and manufacture high quality jewellery and, if you venture onto their website or into their store, you'll be faced with a veritable mountain of choice and a feast of the cutest, on-trend, quality pieces you could wish to chose from. The range is vast and reflects everything pop & sub culture including gothic, punk, rockabilly, vintage, art and music to name but a few. Extreme Largeness not only pride themselves on top notch customer service but also being able to offer something for everyone. Consequently they make sure that new designs are continually released to keep up with current movements, trends and movements. You'll can grab a glimpse of some of their newest and cutest pins, patches & stuff right here. Extreme Largeness exhibit at LondonEdge every season where they release their newest creations. Come along this season where you can meet up and experience the joy between 2nd & 3rd September on stand number VG35.
Londonedge is heading to Vegas! Following a successful London event in February and the announcement of the September 2018 show, Team Edge are ready for their next challenge. LondonEdge is excited and proud to announce that the team will taking the alternative lifestyle fashion mecca to Las Vegas on 14th-15th August 2018. The team and 50+ lifestyle fashion brands will be showcased at the classic and iconic Flamingo Hotel, bang in the middle of the strip, for their very first adventure to Las Vegas. The double-day extravaganza will showcase the same anarchy, fun and cutting edge fashion that we've all come to know and love from Team Edge but with an extra hint of flamboyance in true Vegas style. Planning to take the trade show worldwide for 2018 and on the world wide web via LondonedgeNOW, it's fair to say that LondonEdge is set to bring out the big guns in it's aim to conquer the world of alternative fashion in 2018 and 2019. Buyers from 26 countries travelled to the London show last season and met with exhibitors from 16 different countries, making LondonEdge the ultimate world platform for lifestyle fashion from which to do business. With a dedicated focus on the lifestyle, youth culture, alternative and sub culture markets, LondonEdge prides itself on attracting key international buyers through its' doors. London is the go-to fashion trade exhibition of choice for the UK and Europe with an average of 30 countries travelling to the UK capital. From 2018, Las Vegas will provide a LondonEdge network hub for the rest of the world.​
Handmade in Australia, Sarsparilly is a brand well known for it's lovingly crafted and stunning vintage inspired clothing with a twist! Using beautiful quality fabrics Sarsparilly is deeply invested in creating pieces that put a smile on your face. By using pop culture, kitsch, quirky and colourful references they produce collections worthy of note.Much of the fabric used is laser printed using eco friendly dyes for minimum wastage and, like Londonedge, they make it a point of supporting up and coming designers so that many of their prints are by independent artists. The originator and creator of the brand Maria Murphy, hopes that Sarsparilly wearers always feel like they are wearing a part of the brands own 'wonderland' inspired by blue skies, green grass, flamingos, kewpie dolls, carousels and candy. View this beautiful collection on stand M131 at LondonEdge September 2nd & 3rd 2018.
After killing it at their February 2018 show, TeamEdge will return to the UK capital for show #38. Never Boring, LondonEdge is proud to announce that the team will return to the Business Design Centre in Islington from 2nd-3rd September 2018 with characteristically colourful and creative plans. This event will showcase conceptually the same exciting demonstration of cutting edge fashion and lifestyle that we've come to know and love. Delivering the largest collective of designers, producers and purveyors of alternative lifestyle clothing, footwear and accessories on the planet, the team plan to take the trade show to the next level for 2018 and into 2019. Buyers from 26 countries travelled to the show last season and met with exhibitors from 16 different countries, making LondonEdge the ultimate world platform from which to do business and network.​
morgana sin at londonedge
Morgana Sin emerged from the chaos that surrounded the founder, Cynthia Rizo. It is the uniqueness of two subcultures that influenced her style and created the basis for Morgana Sin imagery that has appealed to people seeking a brand that makes them stand out of the norm. Looking at her, statistics already determined her destiny, failure. She was born in Los Angeles, California to a teenage mother and an abusive father. Both of her parents illegal Mexicans at the time. She grew up in predominatly Hispanic areas in Los Angeles where gang violence was the norm. It was growing up in this environment where she got exposed to the cholo artwork and lifestyle. The word cholo is a term used for Hispanic gang members.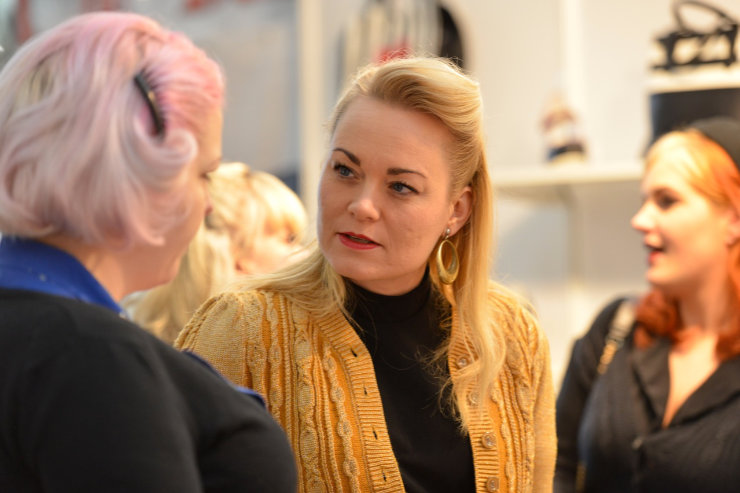 Face to face: engaging is everythingEven in this intensely technical world it's an inescapable fact that we're still human beings driven by deeply ingrained human needs. It's widely understood that the most effective communication is 93% non-verbal made up of 55% body language and 38% tone of voice - only 7% of understanding derives from actual words. We best understand our fellow humans through face to face interactions and this can also be translated into business. Simply put, a business has it's greatest chance of creating strong business relationships during face to face engagements. The inevitable consequence of this is more sales. Face to face, real life engagement is invaluable. Customers that you've met are more likely to remember you and therefore far more likely to reach out when they're ready to buy. Telephone calls, emails and a good social media profile in-between times are also critical but the best results come from regular engagement in real human interaction. Not only that but, when you've developed and nurtured this strong business relationships, these loyal customers become your best sales people. If you're offering an excellent service and great products and your clients have a strong connection with you, they will talk positively about you to other people. This is extra true for small businesses especially - it's has to be about relationships, relationships, relationships. Create them, nurture them and then watch your sales soar. We know the world we live in is fast moving, fickle, colourful and very visual. Our attention is constantly being dragged from here to there and back again. Without real engagement to cement your relationships with your customers, the greater the chance that your products will lose out to the avalanche of alternative or new products and collections. Once again, this is yet more true for small businesses with limited marketing resources. More than ever, without real two-way communication, it really is a case of out of sight out of mind. In the same vein to reach out to a global market is difficult for small businesses. There will always be thousands and thousands of alternatives easily available via a simple web search or a glance at the social media platforms. It's lottery as to whether your post or your SEO results in your business being visible. International events make a huge contribution to internationalising small businesses.​
londonedge blog
Read the latest news from LondonEdge, exclusive articles from within the fashion industry and social media guru's.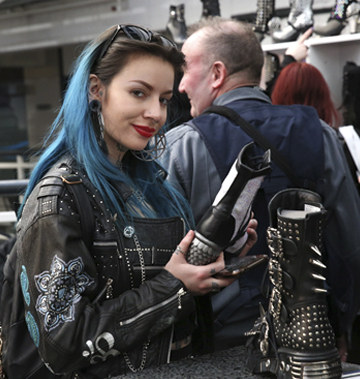 The Paragraph element is a way to create long, uniform sections of text in your design and is suitable for
The Paragraph element is a way to create long, uniform sections of text in your design and is suitable for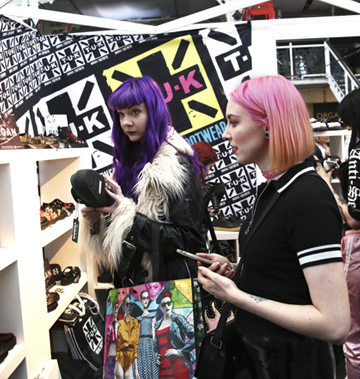 The Paragraph element is a way to create long, uniform sections of text in your design and is suitable for,
The Paragraph element is a way to create long, uniform sections of text in your design and is suitable for

Las Vegas 14 - 15 Aug 2018
London 2 - 3 Sept 2018