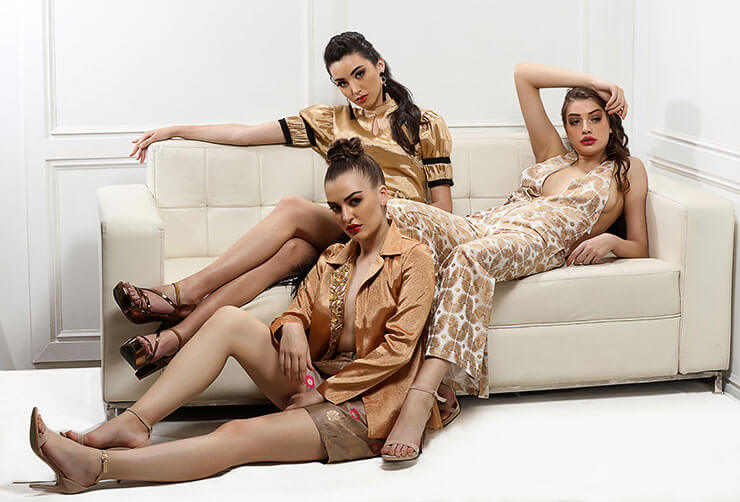 Nesavaali – Positive Fashion"a game changer in a sustainable way!
Nesavaali – Positive Fashion - "a game changer in a sustainable way! Once in a while a fashion brand comes along, which not only oozes style and serious fashion kudos, but also has a concept that goes beyond 'just' being a clothing business. Nesavaali, a new independent label launched for SS'19, is one such brand. A social enterprise and innovative fashion label fused into one, Nesavaali (pronounced 'neh-se-waa-lee') is the brainchild of London Based fashion designer and entrepreneur Shangami S. Muthumani, who set out to honour and promote traditional Indian weaving communities and support the highly skilled artisans who still hand weave the most beautiful silks and fabrics in the ancient traditions of their ancestors, but often face poverty, hardship and an increasingly uncertain future for them and their trade.
Banana Moon - Rocking the Hardcore Since 1978
Banana Moon is a concept store founded in 1978. From the very beginning Banana Moon set itself the goal of keeping its' customers up-to-date with all of the news on the international streetwear scene. Their special attention has always been given to the hardcore, rock and punk world that is so very present in their store with brands such as Naked Wolfe, Buffalo London and New Rock which was discovered & ordered during the LondonEdge event in London, UK. Over the last 4 years, LondonEdge has now become an essential show for Banana Moon to visit because it perfectly embodies two values that Banana Moon 1978 has always believed: 1) The power of networking and 2) The necessity for market research. Banana Moon say: "Our concept store is one of the reference points in all of southern Italy as far as news is concerned and we are proud to define ourselves as the only store that supports and spreads the hardcore world. A special thanks goes to the Italian model and influencer Ludovica Melisurgo (@_la_lou) who is wearing the New Rock Softy Safari in the photograph. Special thanks also to Asap Showroom based in Milan and New Rock Italy." Visit their instagram and facebook pages for all the latest photos and news.
Ice Nine Dressing - Nottinghams' Lace Market For 40 Years and CountingCelebrating 40 years of business, Ice Nine is Nottingham's premier independent store. Situated in the historic Lace Market area they sell everything from unique silver jewellery, body jewellery, alternative clothing, smoking paraphernalia, giftware and much, much more. Longstanding and enthusiastic supporters at LondonEdge, we asked the team to give us an insight into what they get out of the show. "The Edge is great for meeting up with our existing suppliers and discovering new and exciting products (as well as having a good time!). Our favourite thing about the LondonEdge show is the diverse and unique selection of suppliers and goods not to mention the great atmosphere." If you'd like to keep up to date with Ice Nine news and products, visit their active facebook page
Get Set for Festival Season the LondonEdge Way​
Since festival season is officially here, all eyes are on what's going to be gracing the fields of Glastonbury, Latitude and Creamfields. According to all our favourite brands here at LondonEdge, Summer 2019 is set to be as flamboyant as ever. So, forget Coachella… here's the lowdown on what you NEED to be stocking right now to be riding high in sales right now. Keepers are King! Gone are the days of throwaway fashion. Sustainability is the buzzword on everyone's lips right now, so timeless items that draw the eye will be key to your collections this season. The millennial shopper is looking for garments that will stand the test of time. Statement pieces with longevity are where you're going to get your sales wins so look for brands who are creating beautiful garments that stand out from the crowd. There are many trends that will be evergreen for years to come that will also be staples in your customers wardrobes. Sequins or all things shiny are always going to be a 'thing' for magpies at festivals, AW and a go to for office Christmas parties. Brands that totally have your back for this are Gatsby Lady, Sparkl Fairy Couture, Get Crooked, IVY Berlin and J. Valentine Inc.
Sequins, Neons, Brights & More …​
So, we've had our ear to the ground this week and we've got some more trends for Summer 2019 that you really need to be jumping on when you're stocking up your collections. What is going to be maximising your sales this season? Let's hope that the sun comes out again… but even so, here's what you need to be looking for from your brands to boost your business. SequinsSince when has there not been a lot of love for sequins? Sequins have always been a 'thing' but this season they're so dazzling that you simply can't ignore them! Offered up in endless carnations, this season look for the more gently beaded style. The ultimate garments for a day to evening look, or even just being hip at a festival, bring on the glitz and sparkle all summer. Brands: Gatsby Lady, Neva Nude, Unique Vintage, PS Wholesale, Konane … Shoulders We love a shoulder and we know that bold shoulders have been around for a while, but they've transformed this season from the padded numbers that we know and love to something a lot puffier. Now pleated at the shoulder and gathered by the elastic, working the square neckline on feminine shapes, let's hope the weather brightens-up to show them off in all their glory or it could prove difficult to put on a jacket! Brands: The Seamstress of Bloomsbury, Collectif, Unique Vintage, Love Khaos …
Stock the key current trends with LondonEdge​
OMG, we're in June! Where is 2019 going? Now that summer is here it welcomes a wealth of trends that you should be embracing to optimise your business this season. Here at LondonEdge, we keep our ear to the ground for the latest trends to allow our buyers and independent retailers to ensure that their latest collections are spot on. We make it our business to know what consumers will be looking for this season so that we can help you to attract more sales. So, what's scorching this summer? Take a look! Hip, modern and freePicture escapism meets boho and you have this season's festival friendly trend. Keeping it long, fluid and textured, opt for warm or bright shades and clashing prints. Jewellery is statement with crocheted and raffia accessories and cover-ups to match. Think souvenirs from trips to Ibiza, Joshua Tree or India – keep it fun and free. This is definitely a look to get creative with. We're loving geometric prints, scarf dresses, artisan knits and fringing right now so go wild. Check out brands such as J. Valentine, Get Crooked, Kennedy Designs, Ivy Berlin, Love Khaos Designs, Sparkl, Konane Indyanna and Koi Footwear.
londonedge blog
Read the latest news from LondonEdge, exclusive articles from within the fashion industry and social media guru's.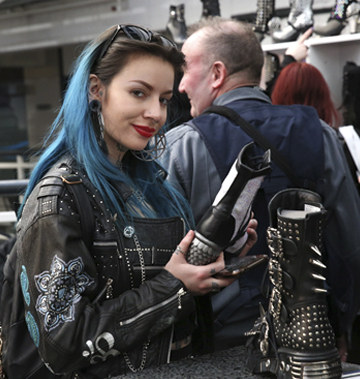 Londonedge has a proud tradition of presenting the lifestyle market with some of the very best brands available at every event. ​
Read the latest news from LondonEdge, exclusive articles from within the fashion industry and social media guru's.​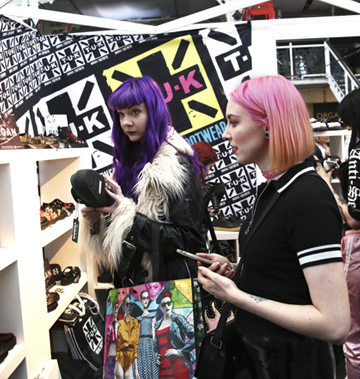 Londonedge & Vegas Edge are easy to find with nearby hotels galore. Plan your trip in advance of the show by gathering information now.​
By receiving your visitor badge in advance of the show, your entry will be quick & easy. Register here for LondonEdge & Vegas Edge.​

London 16 - 17 february 2020
Business Design Centre, London, N1, UK