Based in New York City Counts and Courtesans is a premiere purveyor of Goth, Punk, Emo, Lolita & Victoriana Clothing.



They scour the world to locate the best Designers, Collections and Brands to bring to customers under the C+C Umbrella. Counts and Courtesans is proud to announce they are an Official Supplier for PUNK RAVE Clothing.



Based in Europe PUNK RAVE Designs and Develops the highest quality Goth, Punk and Victoriana Clothing and Accessories. You can visit Counts and Courtesans at the London Edge Las Vegas show Booth 418 to see their exquisite collection. Alternatively visit us at www.LondonEdgeNow/CountsandCourtesans.



www.CountsandCourtesans.com
MW@CountsandCourtesans.com

Michael 347-891-0515
Likeitlots, the official partner of eKomi The Feedback Company in UK, is excited to announce its presence at London Edge in January 2019! To buy or not to buy? These days customer reviews are a crucial component of a purchase decision. With 85% of consumers trusting online reviews as much as a recommendation from a friend, brands should not neglect the power of social proof. eKomi helps its clients to collect, manage and market authentic customer feedback both online and offline! We believe that by giving a voice to your customers you may not only gather actionable business insights, but also unlock the silent satisfied majority, which simply loves your product but never thought of saying it out loud. By leaving a review your customers become your advocates and start promoting your business. Furthermore, eKomi is an official Google syndication partner and one of a few companies in the world that is allowed to activate Seller Ratings (stars) on Google! These little shiny stars may seem insignificant, but they may increase your Ad CTR by 17%! Come to the Likeitlots & eKomi booth at London Edge this weekend to learn more about how you can leverage the power of social proof to grow your business.​
With a love for all things cute and quirky, Retrolicious is dedicated to bringing their customers a sustainable product with a fun retro-twist. Made right here in the USA, Retrolicious proudly offers their designs in sizes XS-4X. The Retrolicious Creative Director, with a background in science, brings awareness to the field and encourages her customers to pursue STEM careers through her designs. Her dedication to providing well-fitting, unique fashions to people of all shapes and sizes is always top priority. You can find everything from space to science-inspired collections among their vast selection of novelty prints. Whether you're looking for a fun print for everyday wear, something work-appropriate, or prefer your outfit a little spooky: Retrolicious has you covered!​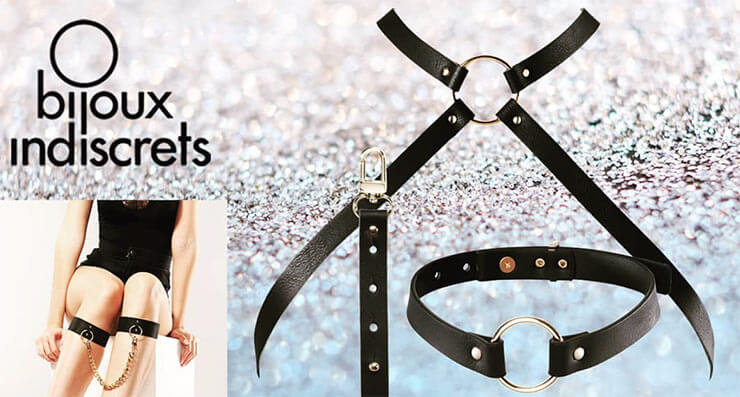 We're excited to say that Entrenue is one of the new exhibitors at LondonEdge Las Vegas this February 2019! Entrenue is celebrating 25 years as a specialty, boutique wholesale distributor representing premium, homegrown brands that are women focused, beautiful, healthy, high-quality in beauty cosmetics, perfumes, CBD products, jewelry, accessories, home-goods, novelty, bachelorette items, romance games, books, soft adult toys & lubricants. By visiting their booth you'll see brands such as: Bella CBD, Bijoux Indiscrets, Candyprints, Crave, DAME Products, Exsens, Eye of Love, Felix and Ambrosia CBD, Intimate Earth, LELO, NPW Gifts, Olivia's Boudoir, Rianne S, Sliquid, Twisted Wares, We-Vibe, Womanizer and more. You can find them on Booth #101.
LondonEdge welcomes London Beauty Artists With just shy of two weeks to go until we open the doors to our SS19 London edition at the Business Design Centre, Islington, we're thrilled to reveal our collaboration with London Beauty Artists who will be styling the LondonEdge catwalk alongside Production Elements this season. London Beauty Artists are an agency of Makeup, Hair, Beauty and Nail specialists operating across the UK. Recently partnering with ITV's This Morning and the Stylist Live with makeup giants Max Factor, we can't wait to see the looks they create for LondonEdge. With a wealth of experience, industry knowledge, and diverse networks to create bespoke services for the world's leading beauty and fashion companies, the LondonEdge X London Beauty Artists collaboration is definitely a meeting of the creative minds. Make sure you catch their work on our catwalk stage on both days of the show. 27TH & 28TH JANUARY 2019, BUSINESS DESIGN CENTRE, ISLINGTON, LONDON, N1. UK​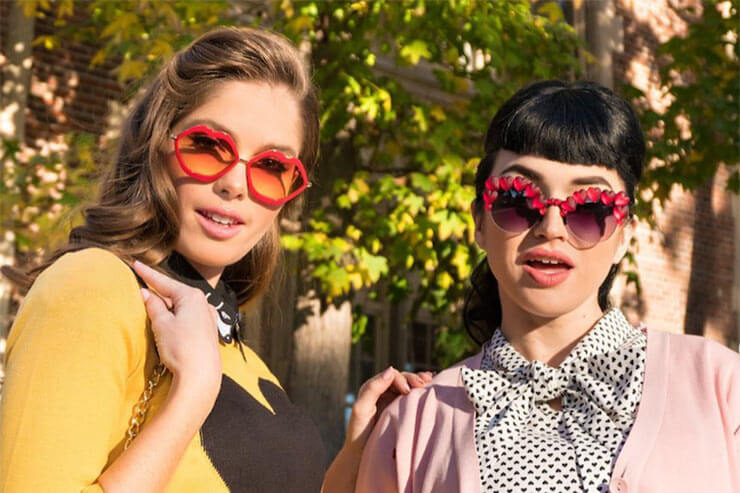 The Story of One Girls' Love of Vintage ClothingUniqueVintage.com is here to serve like-minded retro and vintage-inspired fashion fiends. But this haven of retro delights didn't spring up overnight...Founder Katie Echeverry would spend her weekdays working as a pharmaceutical sales rep and her weekends trawling flea markets looking for vintage dresses to post on her online shop just for fun. Since true vintage items are not an easy find, on a whim Katie created some vintage-inspired dresses and before she could say retro-tastic. While her store, Unique Vintage, carries many fabulous retro designers, Katie had her own retro-inspired vision, this was the conception of the Unique Vintage brand. Including everything from gorgeous floral chiffon gowns straight out of "Mad Men" garden parties to retro Hollywood starlet inspired swimsuits to black wiggle dresses with applique details that Audrey Hepburn herself would fawn over.From pin up styles, vintage 1920s reproduction fashions, and stunning retro swimsuits, unique Vintage have got every vintage taste covered! If you're looking for reproduction vintage pushing the barriers and introducing new licenced products, including the likes of Harry Potter and Barbie, Unique Vintage is for you. You can look forward to entering into this vintage paradise at Stand M181 at LondonEdge 27th & 28th January 2019, Business Design Centre, London, N1. UK.​
londonedge blog
Read the latest news from LondonEdge, exclusive articles from within the fashion industry and social media guru's.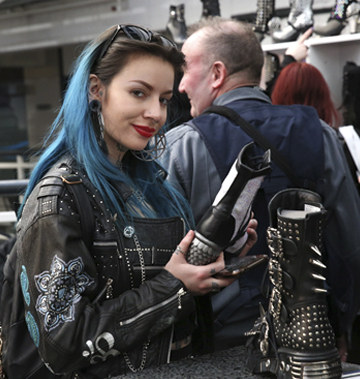 The Paragraph element is a way to create long, uniform sections of text in your design and is suitable for
The Paragraph element is a way to create long, uniform sections of text in your design and is suitable for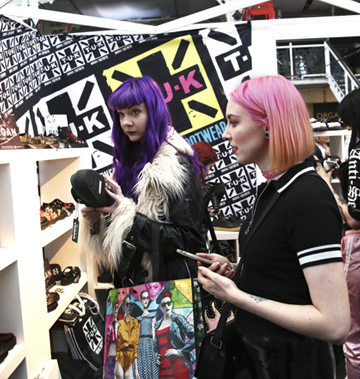 The Paragraph element is a way to create long, uniform sections of text in your design and is suitable for,
The Paragraph element is a way to create long, uniform sections of text in your design and is suitable for

London 27 - 28 January 2019
Business Design Centre, London, UK