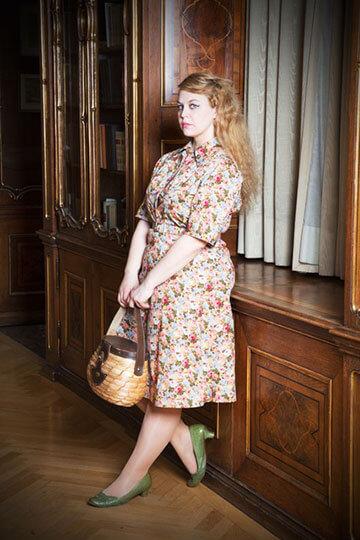 London: February & september 2021
Business Design Centre, London, N1
INTRODUCING MISS ELSE VINTAGE
Plus Sized Womenswear Inspired by the Good Old Days.
A welcome new exhibitor to LondonEdge February 2020 comes Miss Else Vintage. Offering Vintage Style clothing for Plus Size Women they are an Austrian based design business with ranges offered from UK size 14-24. Miss Else is created for lovers of fashion from the old days. Particularly those with a love of the 30s to 50s era clothing.
The collections are inspired by fashions of days gone by. 'Noblesse Oblige' is a sophisticated nod to the late 30s and early 40s while 'Sometimes a Bee Can Move an Ox' pays homage to leading ladies of the studio era Hedy Lamarr, Katherine Hepburn and Lucille Ball. The clue is in the name of the collection, which is based on a quote from the iconic 'Samson and Delilah'.
Each garment is beautifully created using true Austrian hand-crafted and made in Vienna. Retaining an ethical practice in the making of their collections is important to Miss Else, and each piece is produced by a social economic enterprise for women. Only the finest threads are used in the creation of a Miss Else Vintage piece and where possible, they are finished with antique buttons or true vintage lace for an authentic touch.
LondonEdge Stand: VG28