Nesavaali - which means 'Weaver' in Tamil, an Indian regional language – is a perfect showcase of the intricate workmanship of the weavers, and a platform to pay tribute as well as help preserve the art. The brand captures the beautiful quality, detailing and designs, which are then translated to be in line with today's fashion trends, fusing Eastern heritage with Western styling to appeal to a truly global audience. Nesavaali's offering is two-fold – 60 per cent of the collection is made up of an affordable and commercial line, with fabrics that have been produced on auto-looms but mirror the beauty of the original hand-made fabrics, while 40 per cent of the range is entirely hand-woven. In addition to paying its workers a fair, regular wage, ten per cent of the retail value & five percent of the wholesale value go back directly to the weaving communities, iVillage a social enterprise that offers employment opportunities for rural women and to restore global reforestation by planting more trees. Socially responsible buying is more evident in the growing fashion business. When a wholesale customer places an order worth of £500, 5% of that total value which is in this case £25 is contributed to the organisation we work with, the best thing is that consumers aren't forced to give to charity – by buying our garments, they are automatically supporting a good cause. It's a win win situation for all.
The brand is well on its way to being zero wastage, as every single waste from the production is converted into a lifestyle accessory by giving employment opportunities of rural women. The business has also introduced their recycle and reinvent program for customers who wish to send their Nesavaali clothing to get in converted to a functional product.
Nesavaali is striking the perfect chord for women & millennials looking for individualism. The target audience is a stylish, worldly woman, who wants a statement wardrobe that will take her from the office to the dinner, occasions, daywear or for a party and is not afraid to express her own personality. The Nesavaali woman doesn't necessary follow trends, she has her own style and she appreciates the art that has gone into the garment. She's a professional woman who is also socially aware, has a strong sense of self and identity. It's all about power dressing and ultimate femininity. The Nesavaali woman is polished, witty, sophisticated, but most importantly, she is herself.
Nesavaali is an ambitious project, our aim is about providing that personal and emotional connection between the consumer on the one end and the artisan on the other. Each item of Nesavaali clothing will have a unique code, and with that consumers will be able to go on the Nesavaali website and look up the process and the people who created that garment. They will be able to see who designed the dress, who's the pattern cutter, who's the sample maker, who's the machinist, who's the packer etc. They will be able to click to see their story and their gradual development.
The upcoming AW19 range includes mini, midi maxi dresses, a twist of wrap blazers, skirts, tops, jumpsuits & pants all featuring geometric, abstract and mural patterns and borders in neutral as well as bright and vibrant colour palettes. Every season the woven fabrics depict the rich heritage of weaving techniques that are carefully handpicked from various regions of India. The brand will incorporate a new variety of brocades and jacquards fabrics that has a unique story and historical heritage behind it with seasonal colours that will inject freshness and uniqueness while staying true to the Nesavaali style and concept.
The brand is excitedly looking forward to showcase its first London Edge show this Sep'2019 and attract more traction more buyers who will have the scope to introduce a creative lifestyle brand to their customers.
We Have Some Exciting Offers For London Edge Buyers And Visitors Exclusively
> Minimum order - £50
> Single Piece orders accepted
> Free UK Delivery for their 1st order
> 10% launch discount if they purchase in packs, our pack consist of sizes 8,10,12,14 in ratio (1:2:2:2)
> Free point of sale marketing materials in HD, including banner images, product photoshoot and promotional videos. Our aim is to support boutiques and grow with them in each region.
> We will not supply to any other boutique in 50-mile radius to our clients.
> Exclusive styles for Boutiques
> Jute Handmade Goodie bags with a free accessory made from SS19 production wastage.
> You can win £250 pounds worth of goods for free on a lucky draw when they visit our stand & register with us their boutique.​
Follow us on our Instagram to know our latest updates

Nesavaali – Positive Fashion
"a game changer in a sustainable way!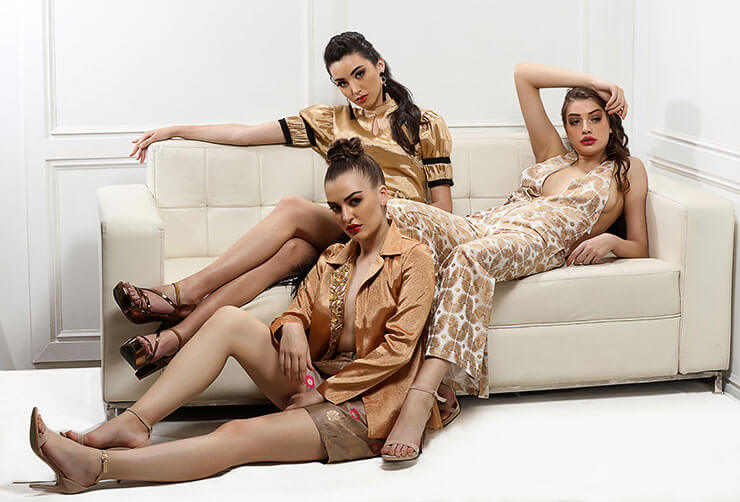 London: February & september 2021
Business Design Centre, London, N1
Nesavaali – Positive Fashion - "a game changer in a sustainable way! Once in a while a fashion brand comes along, which not only oozes style and serious fashion kudos, but also has a concept that goes beyond 'just' being a clothing business. Nesavaali, a new independent label launched for SS'19, is one such brand. A social enterprise and innovative fashion label fused into one, Nesavaali (pronounced 'neh-se-waa-lee') is the brainchild of London Based fashion designer and entrepreneur Shangami S. Muthumani, who set out to honour and promote traditional Indian weaving communities and support the highly skilled artisans who still hand weave the most beautiful silks and fabrics in the ancient traditions of their ancestors, but often face poverty, hardship and an increasingly uncertain future for them and their trade.