about the londonedge brand
20 years of fashion event experience
Started in 1999 in response to an urgent call from the fashion industry to provide an inclusive & respectful platform for the lifestyle & alternative markets. Rooted firmly in an exceptional customer service ethos, the LondonEdge team support, guide & advise our exhibiting & retail partners at a level that's second to none.
As we begin our 3rd decade we look forward with excitement to the future for this cornerstone of global lifestyle fashion. Whilst we continue to adjust to reflect new trends & allow for changes in business styles & methods, we'll always & steadfastly nurture, protect, respect & support those creative small & medium businesses sitting on the edges of our industry.
There's a lot to be proud of and we are. In 20 years we've provided a platform for 2000 small & medium sized fashion companies who've been introduced to 20,000+ retail businesses from all over the world. Many, many of these businesses are now powerful leaders within our marketplace.​
Do you have any questions or need help?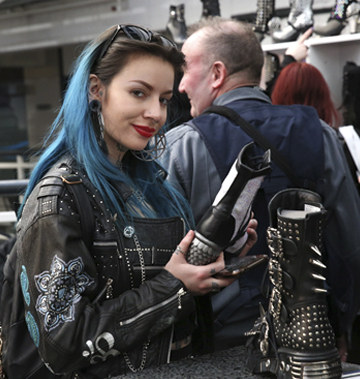 LondonEdge is a must-visit business to business event for all creative lifestyle and alternative retailers globally.​
LondonEdge all day every day. The B2B digital platform for lifestyle retailers to source and buy from lifestyle designers.​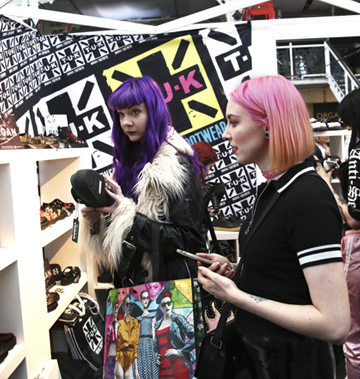 Find out why retailers, buyers and e-tailers from all over the world consistently return season after season.​
The first LondonEdge Las Vegas show was a great success, with glowing reports about the electric atmosphere and high orders. ​
Supporting Global Lifestyle & Creative Businesses for 20 Years & Counting
INTERNATIONAL AT IT'S CORE
LondonEdge has attracted design & retail businesses from over 60 countries with an average of 30 countries attending each show. We've welcomed companies from every continent & this impressive list includes Argentina, Australia, Austria, Belgium, Brazil, Bulgaria, Canada, Croatia, Czech Republic, Denmark, Estonia, Finland, France, Germany, Hungary, Iceland, Israel, Italy, Japan, Lithuania, Luxembourg, Mexico, Netherlands, New Zealand, Norway, Poland, Portugal, Russia, Slovakia, Slovenia, South Africa, Spain, Sweden, Switzerland & the USA.
events history
It's been an incredible journey so far & we're proud to boast:​
1 Global Lifestyle B2B Digital Platform
our MISSION STATEMENT
To represent & reflect the international alternative & lifestyle fashion market and provide a current & dedicated sales & marketing platform to all relevant businesses.
To nurture fledgling businesses within this marketplace, offer financial, business & marketing support to assist their move into the wholesale market & grow their businesses.
To offer our customers exceptional customer service at all times whilst striving to develop new LondonEdge products that harness new technologies and media.
Onsite Order-Writing Rules
Flying in the face of current exhibition trends, businesses place and write orders at LondonEdge.
Supporting Small Business
Our company ethos is to provide support and guidance to small lifestyle fashion businesses.
Reassuringly International
We consistently attract an average of 38% overseas retail buyers to London from 30+ countries.
Focused on Lifestyle & Fashion
LondonEdge is the only event worldwide dedicated to a collective of lifestyle fashion niches.

London: February 2022 cancelled
Business Design Centre, Gallery Hall, Atrium & Studio