Launched in 2000, LondonEdge brings fashion, music and lifestyle together as it's exhibitors & buyers hit the UK's capital twice annually.
Originally the brainchild of exhibition organiser Carole Hunter and jewellery manufacturer Sandra Phillipson, LondonEdge remains the only trade show on the planet exclusively for sub-culture collections and new youth-culture designers. This series of iconic shows engage, track & record the changes in youth culture, music, lifestyles, fashion and body art.
Season after season, visitor expectations of 'the planets ultimate creative & commercial fashion trade show' are met head-on by this fashion lifestyle trade show. Buyers can confidently and fully invest in the insightful and bold trends on show as each new generation of cutting edge designers make their mark.
Taking their place alongside some of the most established brands of the industry, LondonEdge has proven that it is a place for the creative, expressive and downright beautiful to come together and celebrate their individuality. ​
​
Do you have any questions or need help?
Focused on Lifestyle & Fashion
LondonEdge is the only event worldwide dedicated to a collective of lifestyle fashion niches.
Reassuringly International
We consistently attract an average of 38% overseas retail buyers to London from 30+ countries.
Onsite Order-Writing Rules
Flying in the face of current exhibition trends, businesses place and write orders at LondonEdge.
Supporting Small Business
Our company ethos is to provide support and guidance to small lifestyle fashion businesses.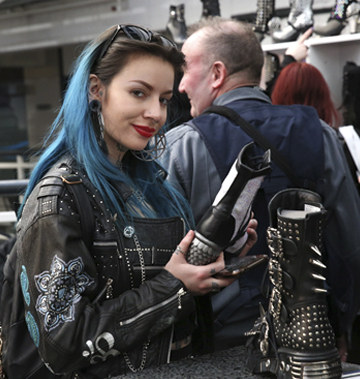 LondonEdge is a must-visit business to business event for all creative lifestyle and alternative retailers globally.​
LondonEdge all day every day. The B2B digital platform for lifestyle retailers to source and buy from lifestyle designers.​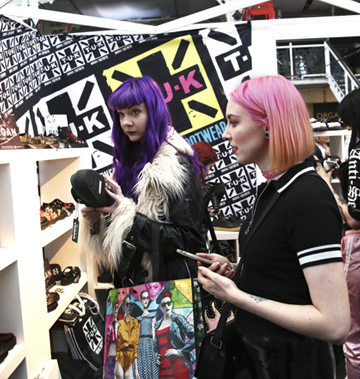 Find out why retailers, buyers and e-tailers from all over the world consistently return season after season.​
The first LondonEdge Las Vegas show was a great success, with glowing reports about the electric atmosphere and high orders. ​

London 1 - 2 september 2019
Business Design Centre, London, UK