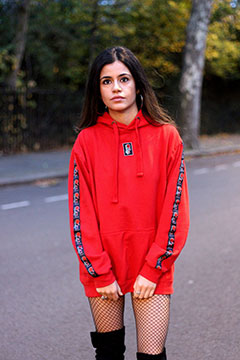 London: February & september 2021
Business Design Centre, London, N1
London based and 'made in England' Heba Clothing, one of our Makers + Designers, was created by its namesake, graduate from the London College of Fashion, Heba Elemara. Celebrating individuality, quirkiness and having fun with fashion, this brand creates on trend and comfortable clothing for the young fashionista!

Inspired by 90s fashion, streetwear and keeping it casual, Heba clothing is unique, specialised and made with love, care and attention. A brand that believes in keeping it 'real' for the youthful market, Heba has a signature look that is echoed throughout the collection. Each garment is stand-out, edgy and guaranteed to draw the eye.

Appreciated for their core belief in edgy fashion and keeping it British, Heba's ethos and ambition for the future set them apart as a must-visit this season.

Visit Heba Clothing in the London Makers & Designers area in September.
​