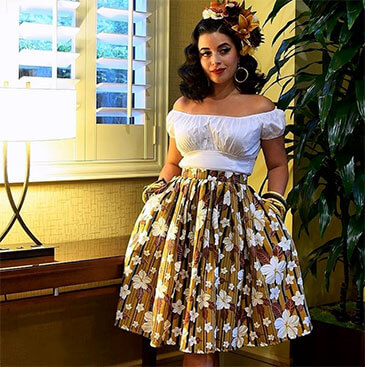 London: February & september 2021
Business Design Centre, London, N1
Introducing A Classic Paradise, the ultimate reproduction shopping experience for your customer. This family-owned tropical fashion boutique brand is ready to rock the runway of LondonEdge Las Vegas 2018.

Featuring a wide range of apparel for women and men, their stunning range is inspired by travel and fashion. Whether you're jet-setting across the globe, road tripping from coast to coast, or enjoying a staycation at home A Classic Paradise have the perfect collection for you. Offering a wide variety of clothing and accessories with sizes ranging from petite to plus size and everything in between, this brand seriously has all of your buying needs covered.

Putting great thought into creating unique collections that marry the classic looks of Vintage reproduction and the fun styles of today's hottest trends, each collection is inspired by a specific destination, traveling experience, or even just the essence of vacation. The results are just stunning!